Product Categories
Contact Information
Shandong Tengxin Seal Co.,Ltd

ADD: Shandong Dezhou Qingyun Economic development zone

Mobile: +86-18615271063

Tel: +86-534-6100660

Email: txsales02@tengxinsy.com
How does plastic seal prevent the seal
Nov 17, 2017
Plastic seals (also called plastic cable tie) is a common seal products, commonly used in aviation, shipping, container, food chemicals, warehouse, cash bag, bag, safe and other related industries. It has small size and light weight, suitable for packing and sealing of goods and equipment.
Plastic seals are made of plastic accessories, there are two parts have been assembled, one end is a square plastic mouth, there is a hooked elastic plastic buckles, with a blade at one end of the article plastic seals, and a flexible body through the mouth in front of the plastic that makes a ring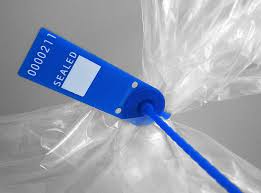 form, can the pants belt can be used for strapping as cable. Because the serrations in the seals can be buttoned up with the plastic in the plastic, the plastic seals can play a very important role and are firm. The plastic seal is also made of good flame retardant PP material, or UL approved nylon PA66 plastic, with a fire rating of 94v-2. Anti-acid and corrosion resistance is very good, has high efficiency insulation, anti - aging, super strength, can be used safely. The product obtained ul certificate, SGS environmental protection material proof. So the plastic seal is a one-time seal. If it can't be opened, it has excellent safety. After one time, it can't be used again! Suitable for multiple industries, safety and reliability!
The reason that the plastic seal is able to defend is not only depends on the material of its province, but its internal structure is the key point.
Related Products