Product Categories
Contact Information
Shandong Tengxin Seal Co.,Ltd

ADD: Shandong Dezhou Qingyun Economic development zone

Mobile: +86-18615271063

Tel: +86-534-6100660

Email: txsales02@tengxinsy.com
Plastic Seal Production Process Introduced
Nov 17, 2017
Plastic seal production process introduced
Now people use the most common anti-theft measures is to use plastic seals, but you know it anti-theft measures?
PP plastic plastic seal with a plastic injection, the seal with steel sheet, the product at minus 45 degrees, 50 degrees constant on the type, the surface stamping or laser marking, serial number, bar code, lock lever 2 * 5 flat bar , Shi Feng free tightening adjustment, the color can be made of red, blue, green, yellow, but also according to user requirements into other colors.
The Company - plastic seals with a variety, more practical, if there is a need to customize or interested in other products of friends can Advisory !
We, SHANDONG TENGXIN SEAL CO. LTD., are a leading manufacturer in the field of security seal products since 2003. We are specialized in the production of SECURITY SEALS, , such as CONTAINER BOLT SEALS, PLASTIC SEALS, CABLE SEALS,and METER SEALS.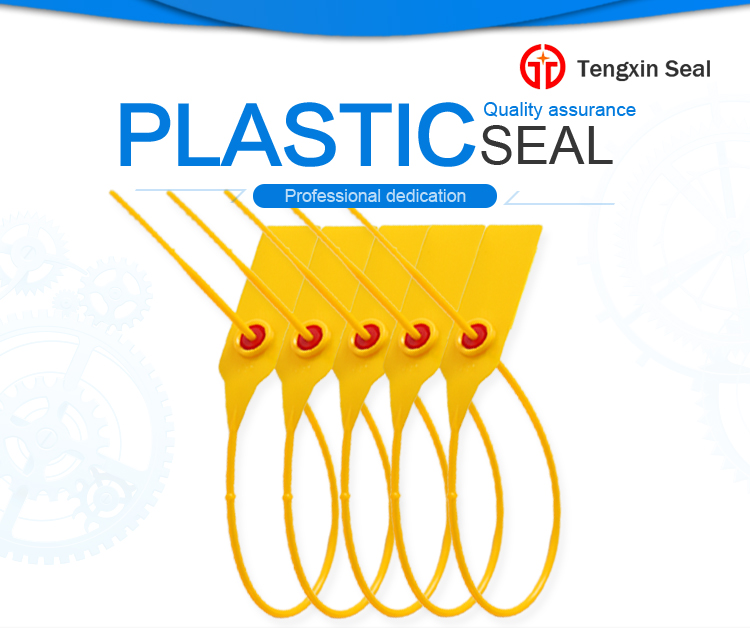 Related Products